Skip to Content
SLEEK, Space-Saving Media and Wall Units in Vaughan, ON
Selene Furniture offers a range of solutions to homeowners searching for FUNCTIONAL and elegant media and wall units. Vaughan, ON trusts our team to deliver on our promise of exceptional service. Media units serve multiple purposes, from storing book collections to providing a place to set up a TV and receiver without an ugly mess of wires. We offer a range of options in various styles, ensuring you will find a unit that matches your design sensibilities. Our media and wall systems come exclusively from Italy, and many offer customization options according to your specifications.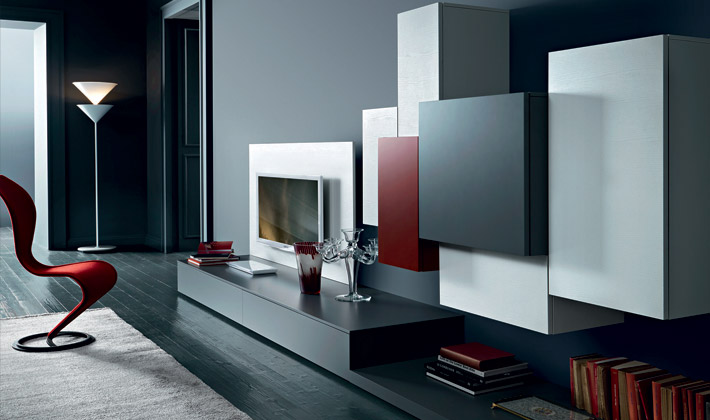 We Offer Options to Each Customer Who Visits Our Store
When you decide to purchase a wall or media unit, the possibilities are endless. And we make it easy. For instance, we off units that provide copious storage for everything from books to records. We also recognize that many of our customers enjoy modern, unique designs. We offer wall units with interesting geometric shapes CUSTOMIZED TO YOUR NEEDS. Regardless of what you want, you can count on our team to lead you in the right direction. We specialize in helping our customers find an option that matches their interests.
Media and Wall Systems at Selene Furniture
Media and wall systems are imported exclusively from Italy. Many of these pieces can be custom-designed according to your specifications.
Visit Our Showroom Today to See What We Have to Offer
At Selene Furniture, you can count on our team to deliver on our promises. We have done so for over 40 years, giving us a reputation we can back up with superior customer service. We know how to suggest a media or wall unit that our customers will love. We can speak with you to determine your needs, the size of your living space and your design interests to lead you in the right direction. You'll have the storage solutions you need to keep an orderly and elegant home when you work with us. Contact us today or visit our showroom to see what we have to offer.
Make an Appointment With Our Design Specialists